Our Story
1. The Beginning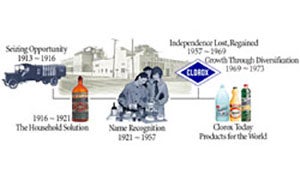 Five California entrepreneurs* invested $100 apiece to set up America's first commercial-scale liquid bleach factory, which they located in Oakland, on the east side of San Francisco Bay. In 1914, they named their product Clorox® bleach. In the ensuing years, The Clorox Company — as it is now known — has grown into a worldwide manufacturer and marketer of consumer products.
3. Clorox First Plant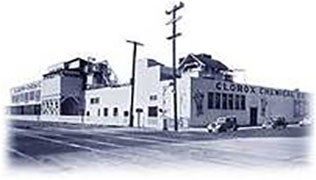 In August 1913, the company acquired a plant site in Oakland for which the directors agreed to pay $3,000. During its outfitting, an engineer for an equipment supplier, Abel M. Hamblet, suggested a name for the new product. From the words "chlorine" and "sodium hydroxide," which in combination form the bleach's active ingredient, he proposed the amalgam "Clorox."
He also sketched "a diamond-shaped design…with the word 'Clorox' in bold letters in the center and appropriate wording on the four sides." Pleased, the founders immediately registered Hamblet's design as the company trademark. The appropriate words inset in the diamond's four facets were "Liquid Bleach Cleanser Germicide."
5. The Household Solution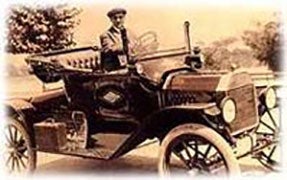 Surviving the early years was a struggle. Directors repeatedly extended personal loans to pay mounting corporate debts. In 1916, an early investor in the business, William C.R. Murray, was named general manager. Mr. Murray's wife, Annie, took on the responsibility of running their Oakland grocery store. Loans subsequently arranged by Mr. Murray prevented foreclosure of the Oakland plant and provided money for paychecks.
Clorox bleach formula, and Mrs. Murray decided to give free samples to her customers. Her idea would prove to be a key to the company's ultimate prosperity. The 5.25-percent sodium hypochlorite household bleach solution, bottled in 15-ounce amber glass "pints," quickly gained popularity as an effective and reliable domestic laundry aid, stain remover, deodorant and disinfectant.
7. Bleach Hits the Eastern Store Shelves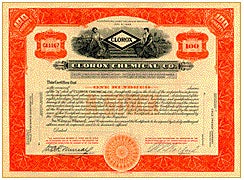 In 1921, the first cargo of Clorox bleach destined for Eastern store shelves was loaded aboard ship at the Port of Oakland. By 1928, thanks to extensive national advertising and sales promotion campaigns stressing its purity, versatility and dependability, the rubber-stoppered glass "pint" of Clorox bleach had become a commonplace sight in American laundry rooms, kitchens and bathrooms.
That year, the company went public for the first time. Registered as the Clorox Chemical Company in the state of Delaware, its stock began trading on the San Francisco Exchange.
On the eve of World War II, Mr. Murray — who had served as company president since 1929 — died suddenly. His successor, William J. Roth, had originally been hired as a youthful "jack-of-all-trades" on the recommendation of Mrs. Murray, whose favor he had won by delivering newspapers to her store promptly each day. Once again, her instinct would prove fateful to the company's future.
9. Clorox Emerges from the War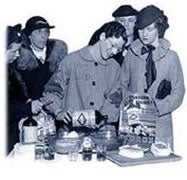 But Clorox emerged from the war with a reservoir of good will and high public regard for the consistent quality of its bleach. Through effective advertising (the first television commercials aired in 1953) and the construction of a dozen new plants between 1938 and 1956, the Clorox Chemical Company had garnered the largest share of the U.S. household bleach market by the mid-1950s. In 1957, that attracted a buyer — the huge Procter & Gamble Company, whose panoply of laundry products found in Clorox bleach a natural complement. For many years "Butch," the animated Clorox liquid bleach bottle, was one of the nation's most familiar advertising creations. He survived the 1940 transition from the rubber stopper to the screw-on cap, shown here.
11. Growth Through Diversification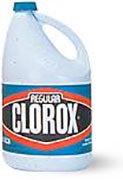 In April 1969, Clorox pooled all its available cash and credit to buy Liquid-Plumr drain opener. In September 1969 the company introduced its first internally developed new product, Clorox 2, a dry non-chlorine bleach. A string of acquisitions followed, as did a growing stream of new products from the company's new Technical Center, which opened in 1973. Clorox now markets many of the best-known retail brands in America. (For more information about Clorox products, visit the Products sections.) The great majority of its brands are either the market leader or are a strong second. The company also operates a professional products unit, which is focused on expanding many of its successful retail franchises in cleaning and food products into new channels of distribution.
13. Community Commitments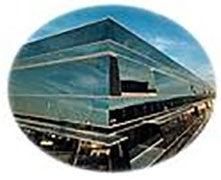 With its growth and success, The Clorox Company has been able to make significant contributions to community betterment programs. In 1972, the company adopted a Social Action Program encompassing affirmative hiring, corporate philanthropy, community involvement and minority economic development assistance. Since 1980, millions of dollars have been given through The Clorox Company Foundation to programs supporting education, youth development, and cultural and civic organizations.
2. Seizing Opportunity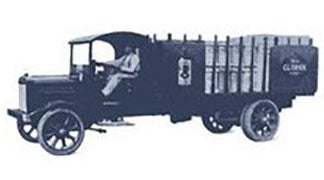 They were an unlikely group to embark on such an enterprise: a banker; a purveyor of wood and coal; a bookkeeper; a lawyer; and a miner, the only one of the five with any practical knowledge of chemistry.
Their ambitious plan was to convert the brine available in abundance from the nearby salt ponds of San Francisco Bay into sodium hypochlorite bleach, using a sophisticated and technologically demanding process of electrolysis. They called their new undertaking the Electro-Alkaline Company.
4. 1st Stock Listing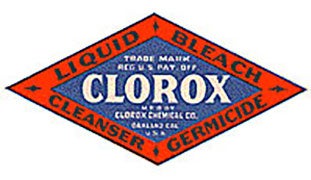 An initial stock issue of 750 shares priced at $100 each was fully subscribed by the end of 1914. That gave the company $75,000 in start-up capital. Horse-drawn wagons began clopping between the bleach plant and Oakland laundries, breweries, walnut processing sheds and municipal water companies. These were the first customers for the original high-strength Clorox liquid bleach, which contained 21 percent sodium hypochlorite, and which was sold in 5-gallon jugs.
The five entrepreneurs were Edward Hughes, a purveyor of wood, coal, grain and hay; Charles Husband, a bookkeeper at a paper-bag factory; William Hussey, a miner; Rufus Myers, a lawyer; and Archibald Taft, president of the local Harbor Bank.
6. 1916–1918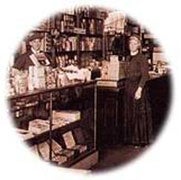 By 1916, Clorox bleach was in distribution throughout the San Francisco Bay Area. Sales were $14,237 for the year. Impressed by the results of Mrs. Murray's giveaways - she was receiving inquiries and requests for the product from as far away as the East Coast and Canada - the company adopted her tactic as a primary marketing tool.
In 1918, retailers were instructed simply to hand out three of every four bottles free. They were fully reimbursed by the Electro-Alkaline Company.
8. Difficulties Loom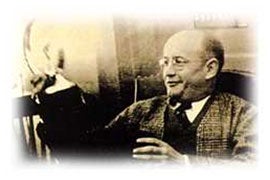 Extraordinary difficulties loomed for Clorox when Mr. Roth took over. Yet upon his retirement in 1957, annual sales had multiplied more than tenfold, to over $40 million. A major factor was the customer and supplier loyalty nurtured by Mr. Roth's wartime business practices. Although chlorine was in short supply, Clorox, unlike many competitors, curtailed production rather than dilute its product. Mr. Roth, meanwhile, had also torn up pre-war contracts that would have enabled Clorox to purchase scarce chlorine at prices unfair to suppliers. The consequent cuts in production to maintain the bleach at full strength and the expenses of paying suppliers the going rate proved costly in the short run.
10. Independence Lost, Regained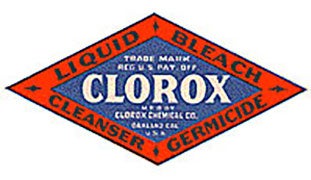 The sale was completed in August of that year. Brought into the Cincinnati-based P&G as a wholly owned subsidiary. The Clorox Company dropped the word "Chemical" from its name. But within three months, the Federal Trade Commission had challenged the acquisition. A monopoly in the production and sale of household liquid bleaches might result, the agency charged. Ten years of litigation ended with a U.S. Supreme Court ruling that Procter & Gamble must shed The Clorox Company. On January 2, 1969, the company gained full, formal autonomy as a publicly held corporation with its shares traded on the New York Stock Exchange. With independence came a new commitment to vigorous growth and diversification. The challenge was to build a more broadly based business in its areas of expertise, largely by acquisitions at first and then, increasingly, developing the company's own products.
12. Products for the World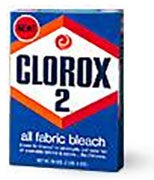 Clorox has become a major corporate presence throughout the world. The company's laundry additives and home cleaning products are sold in more than 100 countries and are manufactured in plants in North America, South America, Europe, Africa and Asia. Clorox's international strategy has hinged primarily on establishing joint ventures with local business people in developing countries where there is a strong demand for liquid bleach as a household cleaner and disinfectant. Sodium hypochlorite bleach remains unrivaled as an affordable, effective water purifying and bacteria-killing agent. More than half of all the bleach sold internationally under the Clorox label is used for household cleaning and disinfecting.